E-waste Recycling
Statistics suggest that Australians are among the highest users of latest technologies in the world, purchasing millions of computers every year. For this reason, e-waste has become a growing problem in the country.
In Australia, among the most common electronic devices are computers. While some Australians have the desktop models, others own the portable ones. Though these devices play a vital role in day to day activities, what many do not know is that they are made of materials that pose a threat to human health and the environment.
On the bright side, computer recycling or e-waste recycling makes a great source for non-renewable resources, such as nickel, copper, zinc, and tin.
When computers are recycled, most of them are refurbished with new replacement parts and software. From there, they are repackaged and made available to communities that generate low income. Others are re-sold to manufacturers.
Just like computers, electronic waste, in general, undergo manual dismantling processes. The materials obtained in the process, such as cables, plastics, circuit boards, and glass, are then used as raw materials to produce new products.
Not all Green Asset Management Actions are Equal
When it comes to electronic waste or e-waste recycling in Australia, there is one name you can trust: Eco IT Solutions. We do e-waste & computer recycling in Sydney and other nearby suburbs.
So, why should you work with us?
Working with Eco IT Solutions, our promise is:
Get a certificate of destruction for every batch of ewaste
Maximum reuse of electronics
No placement in landfill or incineration of hazardous material
No unlawful export of e-waste
Prohibition of child or forced prison labor anywhere in the supply chain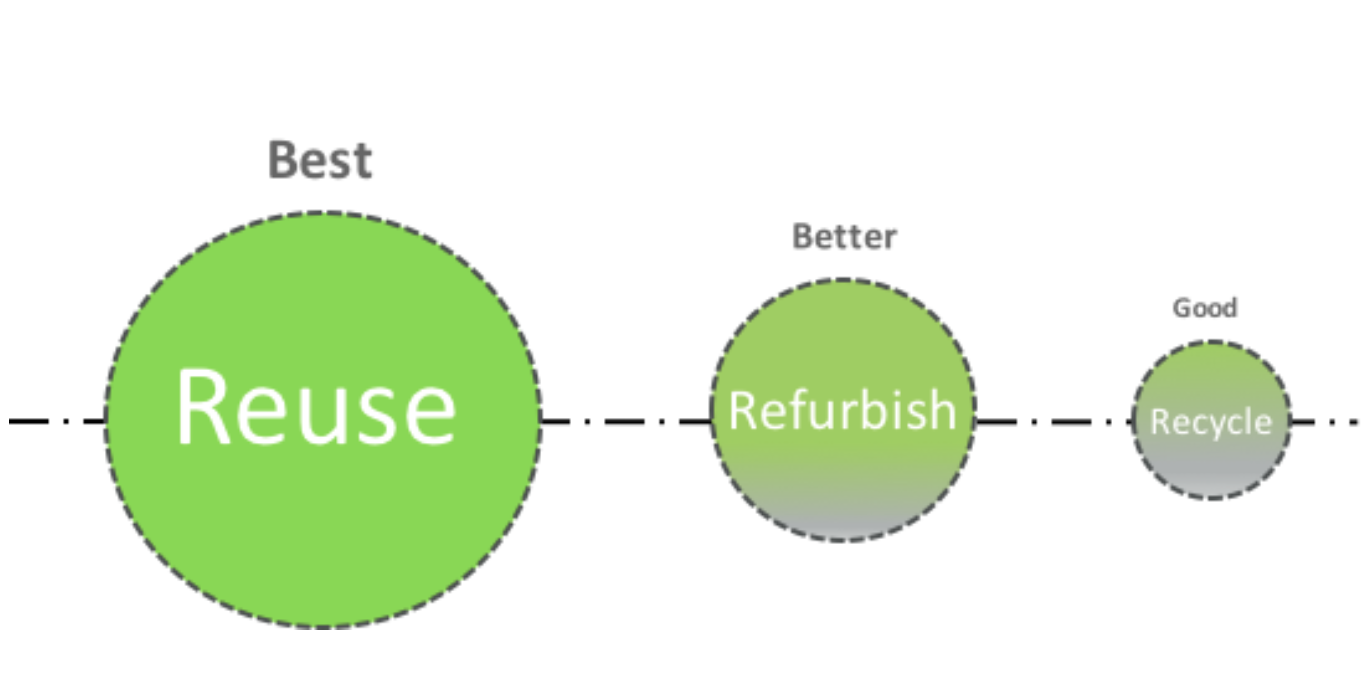 We're leading the IT industry with best environmental practices when managing End of Life hardware or electronic waste or e-waste recycling in Australia
In 2018 we responsibly recycled 147 tonnes of e-waste!
"Reuse" is significantly better for the environment until you need to Refurbish,
"Refurbish", if repairing is necessary, until you need to Recycle,
"Recycle" when you can no longer Reuse or Refurbish.
Read our Blog About
Electronic Waste or E-waste Recycling
What happens to the old stuff?
March 10, 2019
It is widely known that about 90% of e-waste ends up in a landfill. That is ecologically dangerous, irresponsible and wasteful.
Eco IT Solutions, one of the major APAC "end of life/lease" (EOL) IT specialists, has established a joint venture (JV) in Australia to bring its best practice here — reuse, repurpose and recycle — to show that there is still value in superseded computing, networking, and communications hardware.