Data destruction services are extremely essential today when the digital age has brought both boom and bane. As we as a society move our data digitally, we get to process and access them more efficiently. We save time running errands or getting important tasks accomplished – making a purchase, preparing bank statements, applying for grants or loans, or whatever task you have in mind. We even get to save paper, which is extremely beneficial for the environment.
However, for all its advantages, this culture of storing data digitally has also made our data vulnerable to the ill intentions of fraudsters, hackers, or other criminals who would benefit from this data. Thankfully, there are ways to keep data secure. When data is useful and must be accessed in IT assets, companies' IT departments should endeavor to build an impenetrable security system around the data of their company as well as their clients.
But when data is stored in devices that will soon be rendered to be 'old' or 'junk', the first thing that one must do is plan for a data destruction service. How can this save you down the line? Read on to learn more.
Data Destruction
Don't be intimidated by the word 'destruction' here – yes, there is a way to destroy data without destroying the laptop, computer, or server itself. Data destruction simply refers to the erasure of all data stored in a device. Secure data destruction providers use a special software program to completely render all data in a device 100 percent irretrievable. The device or server basically becomes good as new, as if no one had ever touched it or input information on it ever before.
Data Destruction Services: How Can It Save You?
It Gives Grubby Hands Nothing to Scavenge for.
For digital criminals, sensitive information is gold. With information such as credit card numbers, birth dates, home addresses, and other similar pieces of information, they can successfully commit identity fraud. This allows them to steal money from an account that is not theirs or authorize transactions pretending to be the person whose identity they stole. Identity fraud is only one of the ways they can do their dirty work.
If, for example, your company owns a server that contains the information of your employees or clients, and you later decide to sell that server as an asset management strategy, you have to have these servers undergo data erasure first. Otherwise, the data found in these servers will be easily accessed and may even be sold to criminals such as those mentioned above.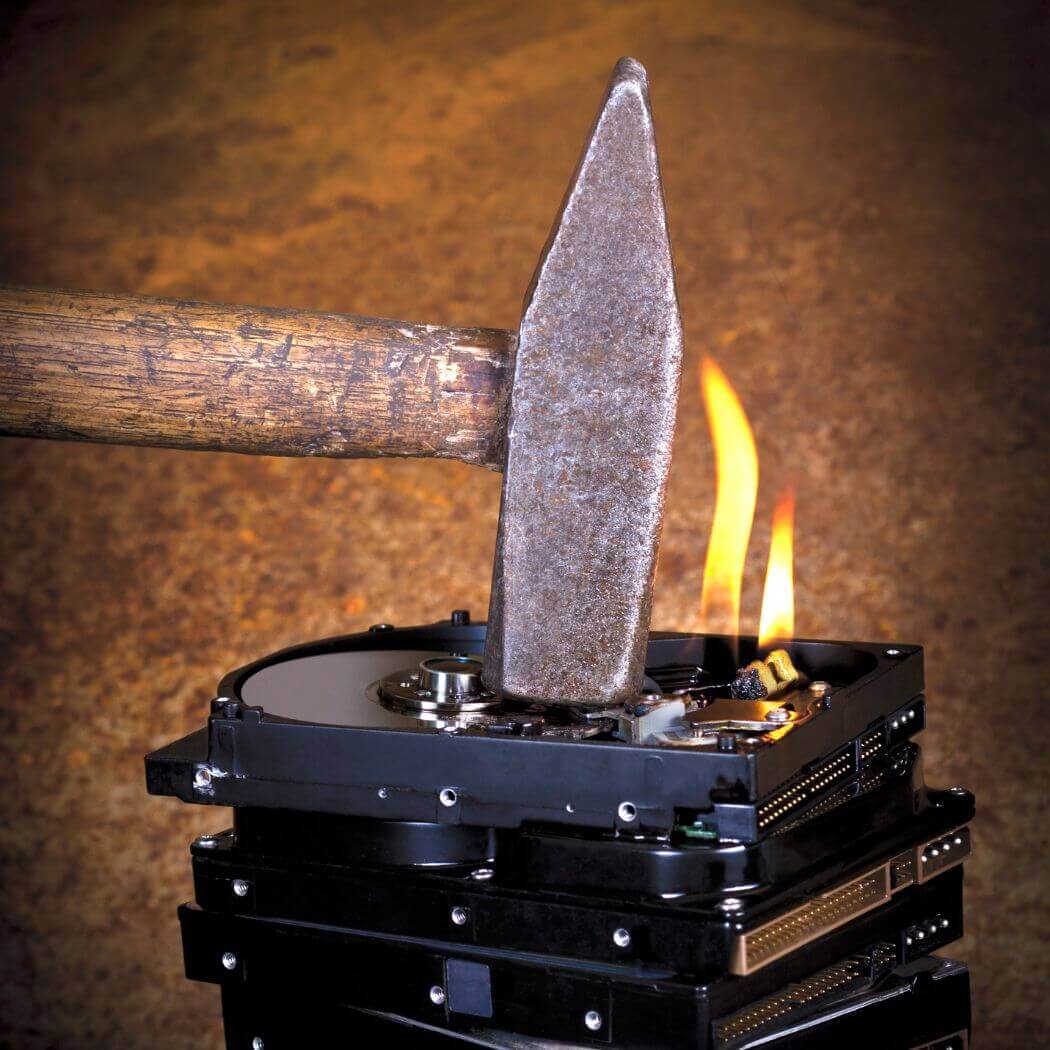 You do not want to risk exposing your precious IP data or employees to extremely high privacy risks, as that would fall very heavily on your shoulders as a company. Millions of dollars are spent annually to keep data secure when servers are active, why would a company not have a secure data destruction strategy when this equipment is decommissioned? Data erasure does not even take long – using a partner with a reputable team will allow a data erasure period that is both time and cost-efficient.
It Allows You to Sell Your Devices With Utmost Peace of Mind.
Let's say you are a private individual looking to sell something as simple as an old laptop. Intuitively, you transfer all your files to a hard drive or upload them on an online cloud storage program so you can access them in the future and transfer them to a new laptop. Then, you delete all remaining files in your laptop – by simply pressing delete. Would that be enough to remove all traces of you and your data on your device?
The answer is no. Even though your laptop seems "clean" after you delete all your folders, files, or apps, much of your data may still be retrievable, and those with impeccable IT skills can do it without breaking a sweat. So, when your laptop finally reaches the hands of your buyer, you still cannot go home with the assurance that you've cleared all the breadcrumbs on your path. You would still be vulnerable to privacy and security risks.
Here's where data destruction comes in. Simply submit your device for data destruction – most providers will just let you sit back and wait while they roll up their sleeves and work. After that, you can hand it over to your buyer, make your profit, and get on with your life in peace!
It Encourages You to Continue Choosing Better Devices.
Today's models of desktop computers, servers, laptops, or other devices are designed to be sleeker and more lightweight. This makes for more spacious offices or homes, and laptops and other easy-to-carry devices. This feature makes it even more travel-friendly. Plus, newer models are more efficient and user-accommodating than their older counterparts. So, there's definitely a steady demand for new devices or IT equipment.
The problem that this creates is – you guessed it – waste. In the interest of data security, some companies or individuals opt to just keep their old devices in storage rooms, collecting dust. Worse, they do end up in a landfill, and not only will this create toxic waste, but this may even also allow more grubby hands to physically scavenge through heaps of rubbish for data (talk about literal data mining.)
Fortunately, for you, it's easy to get rid of these devices without sacrificing your data security. Have them undergo data erasure before you sell them, donate them, or bring them to recycling facilities.
Avail Data Destruction Services at Eco IT Solutions
We at Eco IT Solutions use the data erasure software Blancco to ensure your device is 100% clean of your traces. Enquire today. Call us at 02 8055 3775 or email us at info@ecoitsolutions.com. You may also message via our online enquiry form.